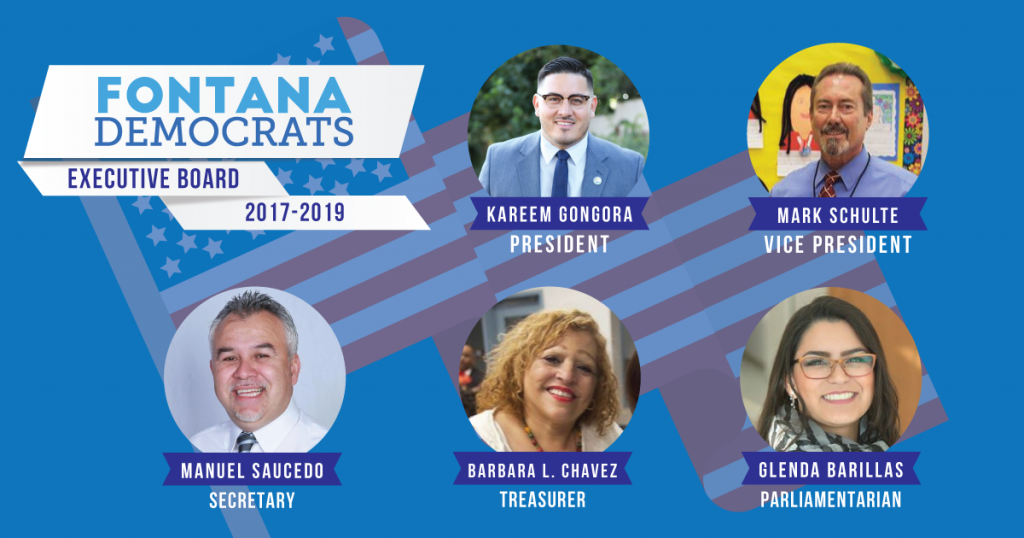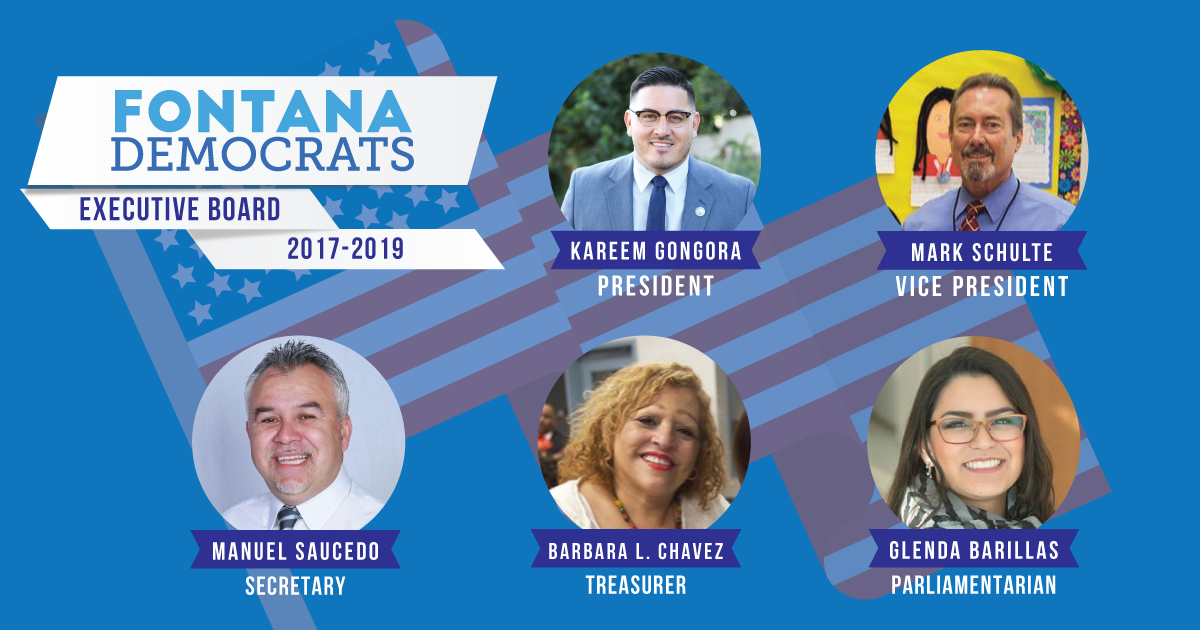 Kareem Gongora has been elected the new president of the Fontana Democratic Club.
Gongora, a former member of the Fontana Planning Commission, is the current chairman of the San Bernardino County Superintendent Committee on School District Organization.
Mark Schulte was elected vice president, Manuel Saucedo became secretary, BarBara L. Chavez was re-elected as treasurer, and Glenda Barillas will serve as the club's parliamentarian.
The Fontana Democratic Club has held a prominent role locally within its 30-year history. Current members include Rep. Norma Torres (35th District) and Pete Aguilar (31st District) and State Sen. Connie Leyva (20th District).
According to recent registration statistics from the County of San Bernardino Registrar of Voters, the City of Fontana has 79,173 registered voters and 39,588 of them are registered Democrats. There are 15,590 Republicans and 20,297 with no party preference.
"We are going to make a concentrated effort to engage voters locally through targeted voter registration drives and improving our visibility throughout the community by broadening our alliances. We will achieve this through outreaching to local community organizations, businesses, and unions," said Gongora.
The Fontana Democratic Club meets at 9:30 a.m. on the fourth Saturday of each month at Baja California, 18080 Arrow Boulevard in Fontana. For more information and to become a member, visit FontanaDemocrats.org.
http://www.fontanaheraldnews.com/news/gongora-is-new-president-of-fontana-democratic-club/article_288317f6-04e5-11e7-9943-d7687b281aed.html